Bring your ideas to life with an intuitive visuals editor. Create, edit, and customize your website visually and see the changes instantly.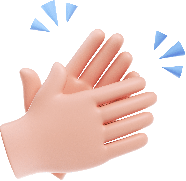 We have three projects with this template and that is because we love the design, the large number of possibilities to customize the template and the support received. We recommend it!
Ray Charles
Netflix Chief Designer
HUB is by far the best theme here in Themeforest, I don't think anyone can match it's code quality, design or anything anytime soon! I hope you sell 10 million copies, I'm soooo glad I found it
I'm only just starting to work with this theme, but so far it looks great and extremely customizable. Not everything was clear to me though, but the support has been absolutely amazing.
Divinginwonderland
Envato User
I would give LiquidThemes are five stars for each category if I could! I LOVE the demo site I was able to easily download and customize - I'm going to have the best portfolio site ever! Yay microinteractions!
The hundred of completed works still
counting
Through strategy, design, and planning we build brand identities that connect with your Nesi. We then fine-tune a marketing plan that allows us to laser focus and target your audience through the right channels.